Nidia Davila – LAC Alumni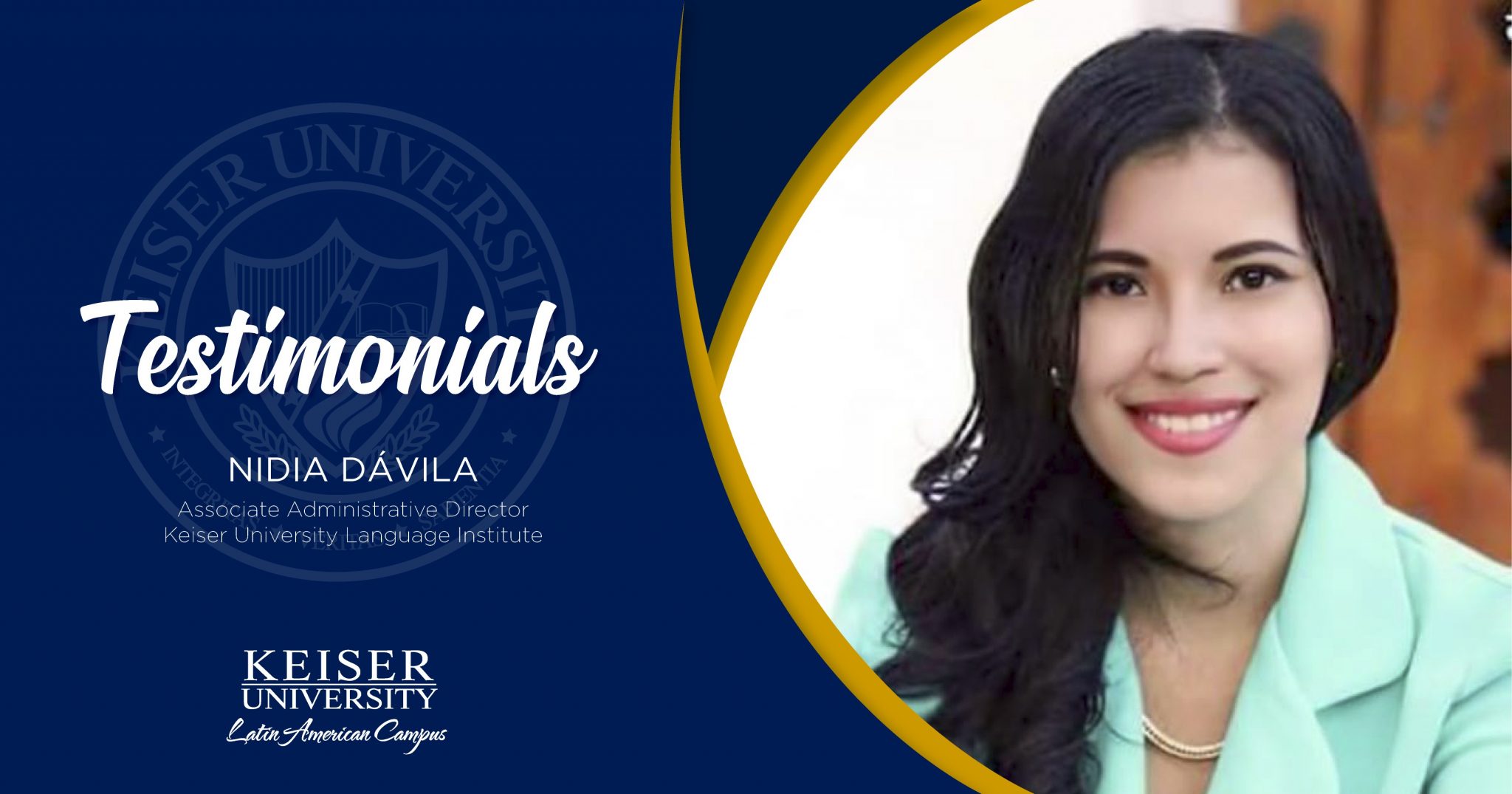 We present the testimonial of our Alumni Nidia Davila. She graduated in Business Administration, Class of 2016.
Studying at the Latin American campus has been the greatest challenge but also the greatest experience of my life so far. College definitely was the platform that helped me to develop self-awareness. When you become aware of your strengths and weaknesses and are at peace with yourself, everything becomes easier. I also learned that choosing your friends wisely is an essential part of the formula for success. I feel thankful to God for the friends I made; without them the journey would not had been the same. Above all, I feel thankful to God for giving me the privilege of having amazing professors that left an invaluable legacy in our life. Their life lessons remain forever with us while we are alive and as long as we can share them with others.
Nidia Davila Class of 2016, Summa cum Laude Associate Administrative Director at Keiser University Language Institute