Faculty
Keiser University – Latin American Campus has a roster of qualified faculty with Ph.Ds and Master degrees from prestigious universities in the U.S. and Europe who, in addition to being student-centered, have extensive teaching and professional experience.
Douglas Arroliga, M.A.
Developmental English Instructor
Ph.D. candidate at Georgetown University, Washington.
M.A. Linguistics, Georgetown University, Washington.
B.A. Teaching English as a Foreign Language, Universidad Nacional Autónoma de Nicaragua, Managua.
Mr Arroliga was Director of the Ave Maria Language Institute and is a nationally recognized authority of Teaching English as a Second Language. For 11 years he was involved in national organizations for teaching English as a second language. He currently holds the position of Academic Dean at Keiser University Latin American Campus.
Academic Chair of Technology and Software Engineering Department
Armando Paladino, Ph.D.
MIS & Software Engineering Instructor
Ph.D. Information Technology, Capella University, Minneapolis
M.S. Specialization in Internet and Web Technologies, Florida Atlantic University, Florida
B.S. Information Technology, University of Phoenix, Phoenix
Dr. Paladino has over 38 years of professional experience in large IT companies like Digital Equipment Corporation, IBM, Sun Microsystems and Oracle Corporation. He has worked on all the different branches of IT including Programming, Operations, System Programming, Management and Field Engineering, and Corporate Escalations.
Academic Chair of Science Department
Mr. Luis Felipe Morales
PhD., Candidate, Mathematics, Universidad Autónoma Metropolitana, México
B.S., Mathematics, Universidad Autónoma Metropolitana, México
Mr. Morales has been a mathematics professor for five years, teaching in different Mexican universities. Mr. Morales have participated in different international congresses of mathematics as guest speaker. He came to Nicaragua and he started working in Keiser University in January 2014.
Academic Chair of Philosophy and Theology Department
Bruce Griffin, B.S.
Ph.D. Candidate, University of Oxford, Great Britain.
Diploma in Jewish Studies, University of Oxford, Great Britain.
Graduate Studies in New Testament, Wheaton College Graduate School, Illinois.
B.S., General Studies, Liberty University, Virginia.
He has published/presented fourteen papers in journals and/or seminars and has two additional papers that will be published soon. He is currently finishing his PhD in theology.
Academic Chair of Language, Social and Behavioral Science Department
Mr. Roberto Atha
M.A International Education Candidate, Framingham State University
M.A. – Security Studies//Regional Studies/Western Hemisphere, Naval Postgraduate School, Monterrey, CA
B.S. Political Science, United States Naval Academy, Annapolis, Maryland
Mr. Atha has worked in the military and naval force in the US, Spain and Italy. Former Head of Naval Mission and Executive Officer for Military Group at the US Embassy in El Salvador from 2009-2012. Worked as Policy Analist in the Office of National Drug Control Policy at the White House during the period of 2012-2014. Currently, Mr. Atha is the Development Director for Lincoln International Academy in Nicaragua.
Academic Chair of the Business School
Leopoldo López, M.B.A.
Graduate Program in Functional Administration, INCAE School of Business, Harvard affiliated, Nicaragua.
M.P.A., Master in Public Administration, Kennedy School of Government, Harvard University.
M.S., Industrial Business Management, Universidad Ramon LLUL, Barcelona, Spain.
B.S., Chemical Engineering, University of Engineering in Nicaragua, Managua.
In Nicaragua´s public sector he accumulated a five-year long experience in public finance as Vice Minister of Finance, 1995-97; Advisor to the Minister of Finance, 1993-95; and Tax Advisor, High Income Tax-payers Division, Ministry of Finance, 1992-93.
This experience gave him a hands-on experience in public and large-firm financial issues, which qualifies him to teach under-graduate finance courses.
Economics and Management Instructor
Erwin Kruger, Ph.D.
Ph.D., Rensselear Polytechnic Institute Managerial Economics
M.S., Rensselear Polytechnic Institute Management
B.S. Electromechanical Engineering, Universidad Centroamericana de Nicaragua
Dr Kruger has served in different capacities: 1990 Vice Minister of the Presidency; Minister of Development Cooperation, 1991-1996; Central Bank Board Member 1990-1992; expert at the United Nations for Development Program, 1988-1990. 2007-present , President of Dracma International Magazine.
Assistant Professor of Marketing
Alicia Martinez, M.B.A.
M.B.A., Finance and Marketing, Anderson School of Management, UCLA, California
B.S., Engineering. Universidad Centroamericana (UCA), Nicaragua
She has taught for twenty years at the Latin American Campus since Spring 1999. Prior to the Latin American Campus, she taught Engineering Courses to UCA undergraduate students for four years as a part-time professor.
Before coming to our campus, she had accumulated ten years of Managerial experience in a successful career that includes Total Quality Management at UNIFET Inc. in San Diego, CA and Electronics Ballast Technology (EBT) in Torrance, California and ENEL, AGROINRA, and INE in Managua, Nicaragua. She also worked conducting research for two years at Oak Technology Inc. in the Silicon Valley, for two highly recognized professors at the Anderson Graduate School of Management at UCLA, the CEO of Columbia Falls Aluminum Company, and the Foreign Trade Association of Southern California (FTA) in Los Angeles, California.
Daniel Parker, Ph.D.
B.A., University of California, Berkeley, Psychology;
M.A. California School of Professional Psychology, San Diego, Clinical Psychology;
Ph.D. California School of Professional Psychology, San Diego, Clinical Psychology
Dr. Wesley joined Ave Maria University – Latin American University in 2009 where he is teaching courses in Psychology of Adjustment, Social Psychology, Evaluation and Testing, and Death and Dying. He has received training and specialized in the following fields: Existential Analysis, Grief and Loss, Clinical Hypnosis, and Career Development.
Mrs. Annie Altieri-Delaney
J.D Juris Doctor University of Duquesne, Pittsburgh, School of Law
LL.M., International Business Law, University of Manchester, Great Britain, Academic Merit, School of Law
B.A Social Science Concentration, University of Pittsburgh, Magna cum Laude
Instructor of Business and Technology
MBA. Guillermo Jacoby
B.S. Industrial Engineering, Northeastern University, Boston, Massachusetts
M.B.A., INCAE Business School, Managua, Nicaragua
Mr. Jacoby joined Keiser University – Latin American in 2018 where he is teaching courses Business and Technology. He is an International Consultant expert in Strategy and Business Process Improvement. Has given consultancy in North, Central and South America; East and Central Asia and Africa. Currently Mr. Jacoby is Chairman of Board of the Nicaraguan Association of Producers and Exporters (APEN). Vice-Chairman of the Board of the Central American Federation of Export Associations and Chambers. Sitting Member of the Superior Council of Private Enterprise of Nicaragua (COSEP) where previously he was Vice-President. Chairman of Board of Nicaraguan branch of a multinational company in the insurance sector, MAPFRE Seguros Nicaragua, S.A. In the Academic field, Mr. Jacoby was Dean of Engineering of Universidad American College (6 years) and Dean of Engineering of Universidad Americana (9 Years). He has been a university professor since 1987.
Kathya Perez
M.S Applied Economics UNAM, México
B.A, Ave Maria University
Ms. Kathya Perez has a Master of Science in Applied Economics from Universidad Nacional Autónoma de México, UNAM, México. Having graduated with honors, her main research interests are Foreign Direct Investment, Financial Liberalization, Economic History and Macroeconomic issues in Latin America.
She has a BA in Business Administration, with minors in Economics and Mathematics from Ave Maria University Latin American Campus. Currently, She is the Business Development Manager at SUMIDENTAL, S.A., the largest importing company of Dental Materials and Equipment in Nicaragua. Ms. Perez has published articles in journals and participated in Seminars and Events at Instituto de Investigaciones Económicas (IIEC) in Mexico City.
Mr. Leonardo Diaz
MBA, EAE/UPC Business School, Spain
MS. Ave Maria College of the Americas, Nicaragua
General Manager and President of the Board of Directors of Regional Financial Services S.A. SIF Factoring). Corporate Business Executive. Banco LAFISE, Nicaragua. Intern Grupo Planeta (Business Development Department), Spain. Manager Esperanza Coffee Group S.A. USA-Nicaragua.
Miguel Gutierrez
BA, Mobile University
MBA, INCAE
Private consultant for many companies in the country. He is part of our faculty members in the graduate Program. He has vast experience in fields like, management, sales, and commercial strategies
Dr. Mateo Lesizza
Ph.D., Grenoble Ecole de Management, Grenoble, France
2003 INCAE Business School (Accreditations: AACSB; AMBA; EQUIS; SACS), Managua
B.S., Engineering, Universidad Católica Andrés Bello, Caracas Venezuela
Qualified Scholar-Practitioner in the business and marketing strategy arena with 15 years of experience developing workable marketing and brand strategic plans, producing knowledge from both theoretical and professional perspectives and educating executives in the use of worldwide proven marketing practices. Strongly committed to the use of high-level qualitative and quantitative analysis to create brands and organizations capable of soulfully connecting with all their stakeholders and generating economic value at the same time. Track record in designing and leading processes related to consumers and overall stakeholders' insight identification, business strategy planning, and alignment, marketing and brand portfolio planning, brand building, cultural transformation, critical thinking development, and knowledge dissemination.
Mr. Walter Kruger
Advanced Doctoral Studies, Harvard Business School, Cambridge, Massachusetts. Individual Studies
MA. Boston University, Boston Massachusetts, Master of Art in Economic Policy
MS. Stanford University, Palo Alto California,
Master of Science, Monterrey Institute of Technology, Monterrey, Mexico
Mr. Kruger is the Vice-president and shareholder of this real estate company, Madronos Inversiones del Sur S.A . This is a commercial real estate investment company. It has two commercial real estate plazas consisting in commercial modules for businesses. Also, he works for a Holding company in Panama. This company has private company shares and had an investment account with International Banks for portfolio management in the stock market. Public company shares, and Bonds were sold after 2008 to invest in real estate projects. Hopkinsville International
Instructor of MIS and Software Engineering
Mr. Andrew Harris
MS Informatics – New Media IUPUI 2003
BS Special Education, IUPUI 1990
MS Informatics – New Media. Lecturer of computer science and the author of several books on various computing technologies. Interested in speaking and writing opportunities about such topics as the confluence of technology and education, the technology of web 2.0, and encouraging broader interest in computing and the sciences.
Political Science Instructor
Thomas J. Fleming
B.A., Georgetown University, Washington, D.C., American Studies
M.A., LaSalle University, Philadelphia, Bilingual-Bicultural Studies
Fleming joined Keiser University in 2018 as an English instructor in the SEAL program. He began work in higher education at the Georgetown University study-abroad center in Fiesole Italy before teaching Spanish language and Latin American History at Arcadia University and later serving as Special Assistant to the President at Mount Aloysius College. Fleming is the recipient of two NEH grants and has led educational exchange programs in Latin America and Europe.
Martha Parajon
American Nicaraguan School – Managua
Universidad Centroamericana – Managua
Banco ProCredit Nicaragua. Coordinator and professor of English as a Second Language Program for the Bank. English as a Second Language professor for the Academic English Program of the Language Institute at Ave Maria. ASODENIC (national member of Opportunity International Network). English as a Second Language professor. Designed and taught English course for program directors of the institution.
Instructor of English with a focus on English language acquisition.
Natalie Schumacher Goff
BA, George Fox University, Elementary Education (kindergarten-ninth grade)
Master's in education, Concordia University, Curriculum and Instruction
Mrs. Goff joins us this year, where she will be teaching English 94 and 95 in the SEAL (Spanish to English Academic Learning) Program. She has experience teaching internationally and with a variety of ages and levels of comprehension
English Literature Professor
PhD. David Traumann
Ph.D. Comparative Literature, University of California, Santa Barbara, California, USA, 1981-1986
M.A. Comparative Literature, University of California, Santa Barbara, California, USA, 1978-1980
B.A. Philosophy, B.A. Literature, Eisenhower College, Seneca Falls, New York, USA, 1970-1975
As Teaching Assistant, taught Portuguese at the Department of Spanish and Portuguese (1978-1982); German at the Department of German and Slavic Languages (1983-1984); and American Literature at the Department of English Language and Literature (1985-1986), all at the University of California, Santa Barbara.
Professor of Literature and Writing (1987-1991) and Translation & Interpretation (1991-1994) at the Universidad Centroamericana (UCA), Managua, Nicaragua.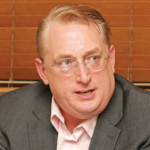 Mr. Mathew Anderson
Ph.D. candidate, History of Philosophy, Vrije Universiteit, Holland/Institute of Christian Studies, Canada
M.A., Religious Education, Gannon University
Mr. Anderson is currently the President of Keiser University Latin American Campus, in San Marcos, Nicaragua, where he has served in different positions in the past. In his educational career, Mr. Anderson has a long career in higher education of over 20 years. He has worked at five different universities in a variety of capacities, including Department Chair, Assistant Dean, Academic Dean, Director of Institutional Effectiveness, Provost, Rector and now President.
Mr. Apolinar Picado
BS, Chemical Engineering, UNI, Nicaragua
MS Chemical Engineering, KTH Royal Institute of Technology, Sweden
He is working towards the PhD degree at KTH, Sweden (expected June 2015). Currently, he is an Adjunct Professor of Chemistry at Keiser University Latin America Campus, Nicaragua. Mr Picado has research experience in drying technologies, chemical process modelling, simulation and optimisation, materials science and environmental engineering. He has published more than 15 research articles.
Developmental English Instructor
Ms. Cathy Cripps
M.A., Education, California State University, L.A.
Reading Specialist Teaching Credential, California State University, L.A.
B.A., Liberal Studies, University of California, Riverside
Ms. Cripps has a master's degree in Education and a Reading Specialist Teaching Credential from California State University Los Angeles. She is a fellow with the Central Los Angeles Writing Project and served as a teacher consultant providing faculty enrichment for teachers across Los Angeles County. In Los Angeles, she taught courses related to Literacy and Reading and Writing across the Curriculum in the master's degree program at California State University. Also, she was trained as a Reading Recovery specialist through California State University, San Bernardino and more recently completed the Foundation for Critical Thinking course called "Critical Thinking for Educators." Some professional presentations she has given at conferences include "What About Writing?" and "Building a Community among Parents, Students and Teachers at Urban Schools." Some of the faculty enrichment presentations she has given focus on the Writing Process, Balanced Literacy, Active Learning, and Assessment. She is currently the Director of Student Success at Keiser University.
Speech Communications Instructor
Mrs. Nubia Granja
M.Sc. Protocol and Image Management, Catholic University of Murcia, Spain
Specialist in Coaching, European University of the Atlantic, Spain
B.A. International Relations and Political Science, Ave Maria College of The Americas
Mrs. Granja was Dean of Students of Keiser University for two years. For 12 years she has served undergraduate and graduate students in several areas of student life. She currently holds the position of Director of Career Services and Alumni Relations.
Spanish Literature Professor
Dr. Silvia Vallecillo
PhD. Doctor of Arts in Latin American Literature,Tecana American University
M.A. Spanish Philology, Universidad Nacional Autónoma de Nicaragua
B.A Spanish, Universidad Nacional Autónoma de Nicaragua
Dr. Vallecillo currently works as a Principal of Elementary School at Notre Dame School in Managua, Nicaragua. She has has a long career in higher education of over 30 years of experience.
Dr. Gabriel M. Telleria
Ph.D., Virginia Polytechnic Institute and State University
M.U.R.P., Virginia Polytechnic Institute and State University
B.A., Virginia Polytechnic Institute and State University
Dr. Telleria is a Faculty in the School of Public Policy and Administration at Walden University and an Invited Professor of Economics at Xi'an Jiaotong University and Sichuan University in China. He earned his Ph.D. from the Center for Public Administration and Policy at Virginia Tech in 2011.His publications in international academic journals feature research in governance, institutions, and Latin American politics. He is a Consultant for the World Bank in Managua, Nicaragua where he resides with his family.
Regina Marcela Briceño

M.B.A, McDonough School of Business, Georgetown University
Honors Certificate, International Business Diplomacy, School of Foreign Service, Georgetown University
A.B. Government, Harvard University
Regina has diverse professional experience in the education sector, with roles ranging from research and program evaluation to advisory services. She also has work experience in the private sector in areas of procurement and logistics. Regina joined Keiser University in 2019 where she is teaching courses in Business Management.
Dr. Elizabeth Robleto
B.A, Carolina Pagensis University, Praga, Psychology
M.B.A, Universidad Centroamericana , UCA
PhD, Carolina Pagensis University, Praga
She worked as a psychologist in the child area and as a consultant for government institutions and non-government child organizations. She is a manager of a customer and marketing department in the bank BAC. Also, she enjoys psychology and to manage a worker team. Her main area of expertise is education, positive psychology, and child topics, and the last 19 years she acquired experience in customer service, leadership, emotional intelligence, neurosales and marketing. She is able to work well with diverse professional's teams, young people and I am capable to manage my time wisely. She developed the ability to do any task on her own without any supervision, because she's a focused and responsible person. She speaks, writes, and reads in English in a high-medium level, also she speaks, writes and reads excellent Czech, and her mother tongue is Spanish. Finally, she has extensive computer knowledge in Excel, Word and Powerpoint.
Instructor of MIS and Software Engineering
Mr. Elio Rivas
BS, System Engineering, UNI
MS. Master's in advanced computing technologies, Castilla de la Mancha, Spain
PhD. Candidate, Mondragon, Spain
Master's in advanced computing technologies & Scientist Universidad de Castilla la Mancha, Spain.
System Engineer, Managua, Nicaragua, National University of Engineering.
Statistician and IT Consultant
Pursing a Ph.D., in Electro-Mechanical Engineering focused on Product Lines and Safety-Critical System.
Mr. Rivas has over 15 years of professional experience in Large IT companies. He is an Information System Specialists with strongly experience developing ERP systems. He is a dynamic and creatively thinking, performance driven seasoned IT professional. Oriented to Business processes, with 5+ years success devising innovative and tailored solutions to meet ever-changing business requirements within diverse industries.
Currently he is the CEO of the Smart-Billing Integrated System Company that develops tailored ERP systems for a wide range of companies.
Instructor of MIS and Software Engineering
Mrs. Tania Castro
Tania Castro is a Computer Engineer from UNI with a Master on eBusiness degree from Barcelona's Virtual University.
She was the DGI IT Director and in 2006, she coordinated several projects such as the construction of the first data center for this institution, the connectivity among all DGI offices using fiber optics and with this as basement, the Electronic Declaration and Payment for all taxpayers, which put DGI on top of modernization being pioneer not only on government institutions but also private companies at that time.
She has also worked with the Nicaraguan Internet Association executing a project for city halls, as IT Director at UCA where she got experience for academical environments and later on, she worked in private companies as Process Engineer where she also got experience on sales, inventory, and projects systems.
Willing to share her experience with Keiser Community, she is now an Adjunct Faculty member.